CZBF: BackPack 3.3 LB Expion360 EX-72C Battery Bank 3-4 Nights Power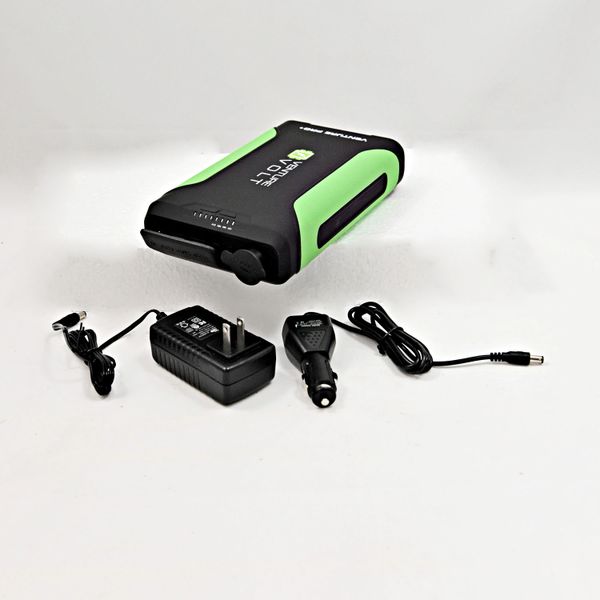 CZBF: BackPack 3.3 LB Expion360 EX-72C Battery Bank 3-4 Nights Power
PRICE INCLUDES FAST SHIPPING via FedEx GROUND to Continental US .
LIGHTWEIGHT and POWERFUL this Battery is for BACKPACKERS to take far off the grid and still be able with to use their Cpap for a great night of sleep for up to 3-4 Nights (7 hrs per night.) Battery weighs 3.3 Lbs.  THIS UNIT REQUIRES THAT YOU SUPPLY YOUR OWN Cpap Power Cord that connects this battery to your Cpap device.  If you do not have a power cord, we have many other bundles we offer here on this site for most Brands and models of Cpaps. 
If you need help, please feel free to call us at 800-290-3130 (10AM to 8PM   Pacific Coast Time, Please)
Battery is 9" x 5" x 2"
MOST POWERFUL Lithium Ion battery available. Compare with other brands specs:
This EXPION360 EX-72C unit has 266 WH (watt hours).  It is rated for 72000mAh (at 3.7V) which translates into 22AH at 12VDC. THIS BATTERY IS NOT CERTIFIED TO TAKE ON ANY COMMERCIAL AIRPLANE at this time because it exceeds the capacity limits set by the FAA.  We offer another similar battery here in our store that has 154 WH and meets the requirement for Carry On (cannot be checked baggage) and can be used In-Flight to power your Cpap completely independently.

Battery has (2) USB ports to charge either your Cell Phone or Tablet or GPS.

There are (2) Battery Chargers provided:  for either 115VAC or 12VDC source.

Battery is Fully Charged. Sets up in under 5 minutes! Ready to Go!
THE PRICE OF SHIPPING IS INCLUDED IN OUR PRICE  via FedEx GROUND to Continental US .)

Cpap Power Warranty for this Battery System is TWO YEARS (prorated, with a FULL REPLACEMENT for the first 12 months.)
BEST WARRANTY in the Industry!

Reviews