CFDC- PHILIPS DREAM STATION 1 & 2 -- DC CORD WITH CLIPS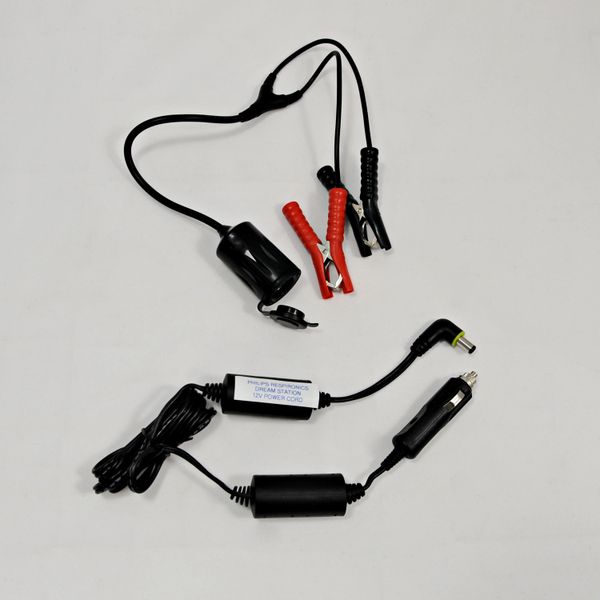 CFDC- PHILIPS DREAM STATION 1 & 2 -- DC CORD WITH CLIPS
PRICE INCLUDES FAST SHIPPING

VIA USPS PRIORITY 1 - 3- DAY MAIL to all 50 USA States.
Bundle includes HEAVY DUTY BATTERY CORD TO ATTACH TO TERMINALS and provide Female Cigarette Lighter Socket for Cpap Power Cord to plug into
.
OEM Power Cord made by Philips Respironics specifically for the DREAM STATION series of devices.Fits both Original Dream Station and the Dream Station 2  
This cord is FUSED and STATIC SHIELDED for optimum Safety and Performance.  Plugs into any 12VDC  Female Cigarette Lighter Socket.
Our 5 YEAR WARRANTY is the BEST in our Industry.
30 DAY NO RISK Trial Period to return for Full Refund if not COMPLETELY SATISFIED.  FIVE YEAR WARRANTY 
QUESTIONS?  CALL US  800-290-3130  (10AM to 8PM  Pacific Coast Time, PLEASE)
Reviews