CFDC- PHILIPS DREAM STATION DC CORD WITH CLIPS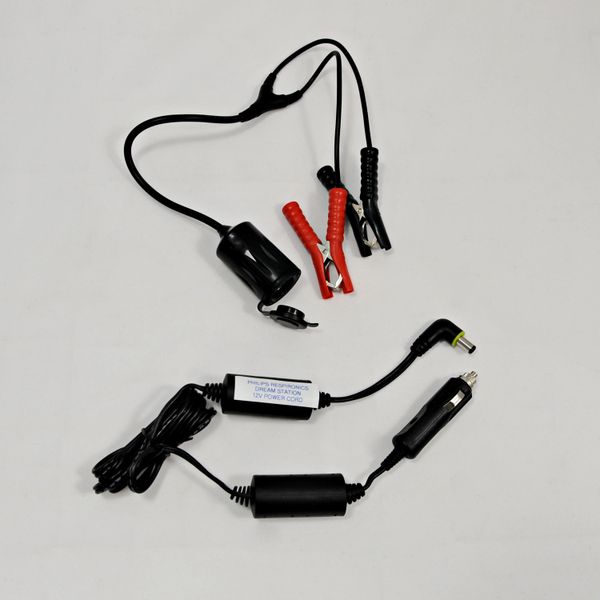 CFDC- PHILIPS DREAM STATION DC CORD WITH CLIPS
PRICE INCLUDES FAST SHIPPING

VIA USPS PRIORITY 1 - 3- DAY MAIL to all 50 USA States.
Bundle includes HEAVY DUTY BATTERY CORD TO ATTACH TO TERMINALS and provide Female Cigarette Lighter Socket for Cpap Power Cord to plug into
.
OEM Power Cord made by Philips Respironics specifically for the DREAM STATION series of devices. 
This cord is FUSED and STATIC SHIELDED for optimum Safety and Performance.  Plugs into any 12VDC  Female Cigarette Lighter Socket.
Our 5 YEAR WARRANTY is the BEST in our Industry.
30 DAY NO RISK Trial Period to return for Full Refund if not COMPLETELY SATISFIED.  FIVE YEAR WARRANTY (prorated) BEST in our Industry!
QUESTIONS?  CALL US  800-290-3130  (10AM to 8PM  Pacific Coast Time, PLEASE)
Reviews